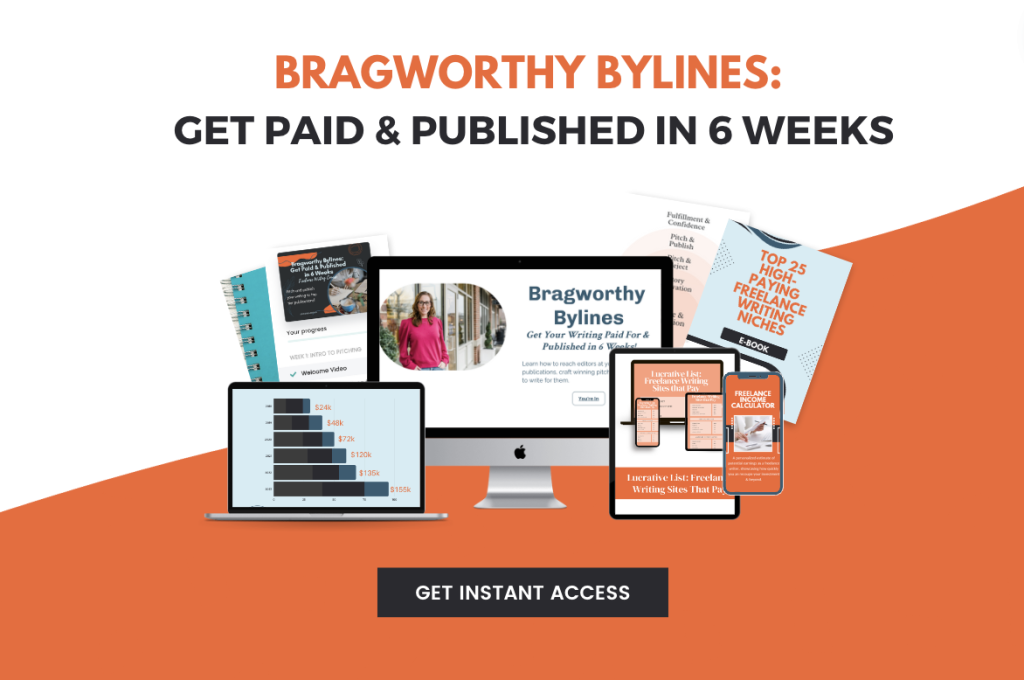 BRAGWORTHY BYLINES TERMS & CONDITIONS
When you purchase Bragworthy Bylines, you'll receive access to the course hosted on ThriveCart Learn. You have lifetime access to the course as long as it exists.
Bragworthy Bylines costs $697 and can be paid in 1,3 or 6 installments. There is a 7-day refund policy after purchasing the course. If you request a refund after 7 days, you can be denied. Pitch and Publish Writing Co. has legal rights to testimonial posts and communications within the course platforms.
Bragworthy Bylines students agree that getting results from this program are their responsibility and the results of
other customers are not a guarantee of the results they themselves will get.
All content within Bragworthy Bylines is property of Ericka Andersen Sylvester and Pitch and Publish Writing Co. Any duplication is strictly prohibited. Students may not share proprietary methods or other parts of the course with those outside of the course. Students must keep OTHER course participants' information confidential. What happens in the course community, stays in the course community.
By purchasing Bragworthy Bylines, you agree to these terms and conditions.